إنضم

21 نوفمبر 2005
المشاركات

9.327
مستوى التفاعل

31.280
نبدا بباقة TV CABO و قنوات Video-On-Demand
Films on TV Cabo 31st / 07th August / Sept

''enjoy''

Satellite: Hispasat Position: 30.0 west Frequency: 11771H Encryption: Nagravision 2

August 31 to September 7

الافلام هي
Video-On-Demand 1

Zoom (2006) Action / Adventure / Family / Sci-Fi NEW

Starring Tim Allen, Courteney Cox Arquette, Chevy Chase, Spencer Breslin and Kate Mara.
Directed by Peter Hewitt.

Former superhero Jack is called back to work to transform an unlikely group of ragtag kids into superheroes at a private Academy.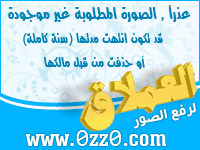 Video-On-Demand 2
Rocky Balboa (2006) Action / Drama / Sport

Starring Sylvester Stallone, Burt Young, Milo Ventimiglia, Antonio Tarver and Geraldine Hughes. Directed by Sylvester Stallone.

Rocky Balboa is a longtime retired boxer and remembered by most as one of the greatest boxing champions in the world. He now lives back in the skids of Philadelphia but manages a good life including running his restaurant Adrian's, helping an adult Little Marie and her son Steps, and saying hello at any opportunity to his estranged son Robert. After seeing a virtual fight of Rocky in his prime vs. heavyweight champion Mason "the Line" Dixon, Rocky's interest in fighting sparks again and he plans to fight in local clubs. Mason Dixon and his managers have a different agenda though, with a plan to pit Rocky vs. Mason in real life for a publicity act to regain Mason's lost respect from his fans. Finally agreeing to Mason Dixon's proposal, Rocky prepares to step in the ring for one last time
.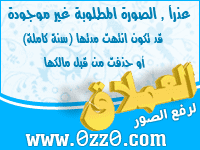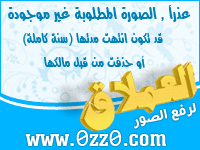 Video-On-Demand 3

Arthur et les Minimoys (2006) (Arthur and the Invisibles) Animation / Adventure / Family / Fantasy

Starring Freddie Highmore, Mia Farrow, Madonna , Calvin 'Snoop Dogg' Dogg and David Bowie. Directed by Luc Besson.

Arthur is a spirited ten-year old whose parents are away looking for work, whose eccentric grandfather has been missing for several years, and who lives with his grandmother in a country house that, in two days, will be repossessed, torn down, and turned into a block of flats unless Arthur's grandfather returns to sign some papers and pay off the family debt. Arthur discovers that the key to success lies in his own descent into the land of the Minimoys, creatures no larger than a tooth, whom his grandfather helped relocate to their garden; somewhere among them is hidden a pile of rubies, too. Can Arthur be of stout heart and save the day? Romance beckons as well, and a villain lurks
Harsh Times (2005) Crime / Drama / Thriller

Starring Christian Bale, Freddy Rodriguez, Eva Longoria, Tammy Trull and Adriana Millan. Directed by David Ayer.

In South Central Los Angeles, the unbalanced, deranged and neurotic ex-Ranger Jim Luther Davis meets his best friend Miguel 'Mike' Alonzo to drink beers and smoke joint. Jim is expecting to join the LAPD to marry his Mexican girlfriend Marta while Mike is being pressured by his mate Sylvia to find a job. When Jim is refused by the police department, he becomes furious and begins a series of violent actions until he is called by the Federal agency and assigned to work in Colombia. Meanwhile, Mike gets a dream job, making Sylvia happy. Jim invites the weak Mike and their friend Toussant to spend the weekend in Mexico. After some incidents, Jim returns bringing 20 kg of marijuana to Los Angeles, leading to a tragic end.
Video-On-Demand 4

The Wicker Man (2006) Drama / Horror / Mystery / Thriller

Starring Nicolas Cage, Ellen Burstyn, Kate Beahan, Frances Conroy and Molly Parker.
Directed by Neil LaBute.

While recovering from a tragic accident on the road, the patrolman Edward Malus receives a letter from his former fiancée Willow, who left him years ago without any explanation, telling that her daughter Rowan is missing. Edward travels to the private island of Summerisle, where Willow lives in an odd community that plant fruits, and she reveals that Rowan is actually their daughter. Along his investigation with the hostile and unhelpful dwellers, Edward discloses that the locals are pagans, practicing old rituals to improve their harvest, and Rowan is probably alive and being prepared to be sacrificed. When he locates the girl, he finds also the dark truth about the wicker man
.
Cargo (2006) Adventure / Drama / Thriller NEW
Starring Samuli Edelmann, Peter Mullan, Daniel Brühl and Luis Tosar. Director Clive Gordon.
After a run-in with local police in an African bazaar, Chris finds himself on the run, stranded in a foreign land without either money or a passport. In desperation, he elects to stow away on a freighter bound for Europe but once aboard, he's soon discovered, and finds himself caught up in a dangerous web of secrets and deceptions. Why are the ship's crew-members vanishing without trace? And what exactly is in the hold? The vessel's brooding captain seems to have the answers but the truth, Chris soon learns, may be more dangerous than ignorance. [/B]